Your construction company is growing.  You've put in the hours and hard work to get it where it is today and now you want to start going after some bigger jobs or possibly a public works job.  But in addition to the standard Liability insurance requirements, the contracts you're seeing are also asking for a Bid, Performance, & Payment Bond.  What are they, how much do they cost, and how can you get one?
What Are Bid, Performance, & Payment Bonds?
It is important to note that these bonds are rarely written separately.  Typically, the bond company will package all three together and offer a single rate for the package.
A Bid Bond is essentially a guarantee that the bid you submit for a particular project is accurate and that you will qualify for a Performance & Payment Bond if you are awarded the project.  They are typically the first thing you need in order to bid on public jobs.  There are significant costs associated with setting up the bidding process for specific jobs.  The project owner has to work with architects and engineers to evaluate the contractors' bids, spend time meeting with different potential contractors going over project specifics, and promote the projects so there are plenty of contractors that submit bids.  A Bid Bond ensures that if your bid is inaccurate or you back out of the job after being awarded it, the project owner isn't left out to dry.
Performance Bonds are guarantees that your company will complete a construction project according to the agreed upon contract.  A Payment Bond is a guarantee that you have the financial strength and resources to pay all subcontractors, suppliers, and laborers.
How Much Do They Cost & Why Do I Need One?
Bonds cost a small percentage of the bond amount, anywhere between 1-5%.  What most affects the price you pay is your credit score and financial strength.  Let's say you have excellent credit, strong business & personal financials, and you're bidding for a $500,000 public works job.  At a 1% rate, you would pay $5,000 for the Bid, Performance, & Payment Bond.  The lower your credit score and weaker your financials, the higher price you will pay and the more likely you will be required to post some form of collateral to get approved for the bond.
If you're bidding on public work jobs where the contract amount exceeds $100,000, a federal law called the Miller Act requires the contractor(s) awarded the jobs to obtain a Performance Bond.  Many cities require smaller contract bonds if you're building a new subdivision or short plat.  Even General Contractors are starting to require Performance/Payment Bonds on some of their larger projects to ensure they're hiring qualified and capable subcontractors.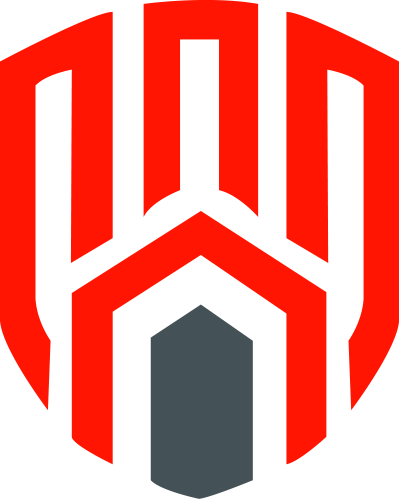 How Do I Get A Contract Bond?
Most of the time, the process starts with a simple one or two page application.  The bond/surety company will run the applicant's credit and, depending on the credit score and amount of the bond, they may ask for more financial records.  Documents such as Business & Personal Financial Statements, Tax Returns, Profit & Loss Statements, and Checking/Savings Bank Statements may be required.  The approval process can be as short as a day or two or as long as a couple weeks depending on the financial strength of the applicant and availability of financial records.  If you're planning on going after public works jobs, it is a good idea to get pre-approved for a bond before you start bidding.
Let Us Help!
We work with over 15 different bond companies and have written contract bonds for jobs of all sizes.  We would love to walk you through the process and help in any way we can.  Give us a call at 855-95-SHIELD and talk to one of our contract bond specialists.