Insurance or Bond?
What's The Difference?
One of the most common questions we get is, "What is the difference between General Liability insurance and a Contractor's License Bond?"  We have all seen the phrase "Bonded & Insured" on the side of a contractor's truck or on their website, but what exactly does that mean?
What Do They Cover & Who Do They Protect?
Bond – Protects the individual or entity hiring the contractor in the event that a contractor does not fulfill their contractual requirements.  If the contractor abandons the job or fails to obtain the necessary permits the consumer can file a claim against the contractor's bond and receive financial compensation in order to finish the job. This includes a General Contractor who has a subcontractor who abandons the job.  The GC can file a claim against the sub's bond.
Insurance – Protects the contractor from bodily injury & property damage lawsuits arising from their work.  If, during the course of their work, a third-party is injured or their property is damaged, contractor liability insurance provides legal defense and financial protection.
How Much Do They Cost?
Bond – Surety bonds are essentially a financial guarantee and their costs are based upon the holder's ability to pay it back.  They are based upon the contractor's credit score and financial history.  Because of this, most surety companies require a Social Security number in order to provide a quote and the costs can range from under $100 to well over $1,000 depending on the credit score of the applicant.
Insurance – Contractor insurance is based on a few different factors.  Primarily, it is based upon the type of operations the contractor is performing.  Higher risk trades, such as roofing or demolition contractors, typically pay higher premiums than a landscaping or electrical contractor.  Other factors that affect pricing are Gross Receipts, Field Payroll, Sub-Contractor Costs, and Loss History.  A good rule of thumb is to estimate to cost of a Contractor Insurance policy at about 1%-3% of the company's annual gross receipts.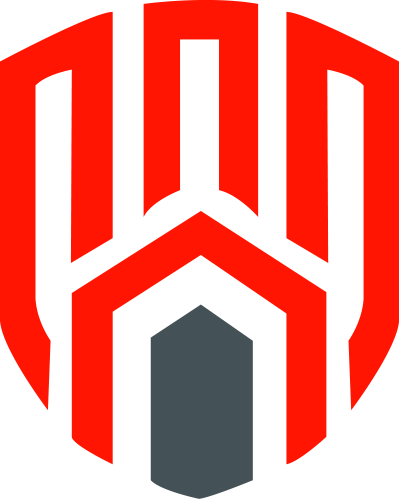 We're Here To Help!
Both Contractor Insurance and License Bonds are essential elements to protect your company's future.  Builder's Shield & Hunter Insurance has been taking care of contractor's insurance & bonding needs for 20+ years.  Contact us today and let us partner with you and your business!